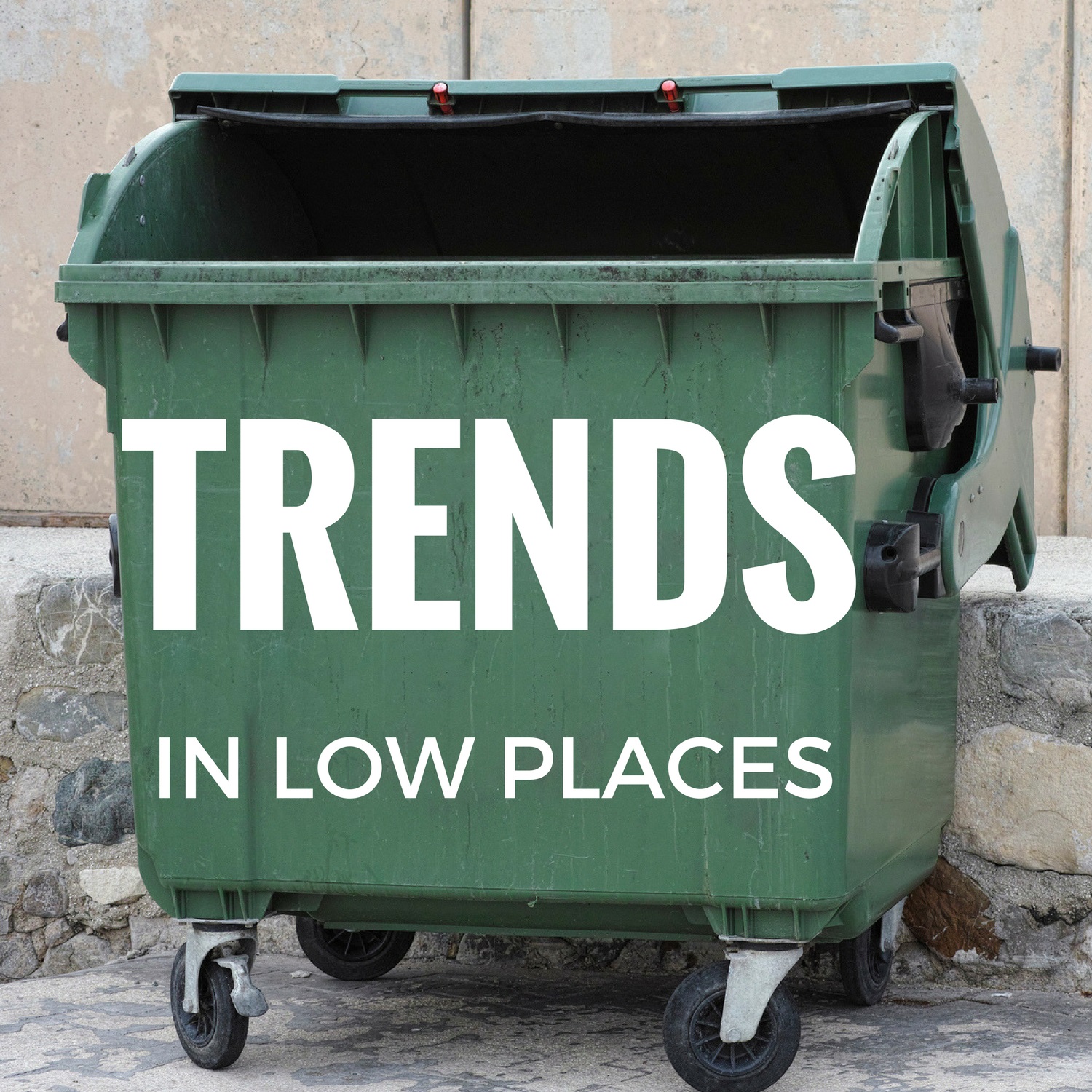 Trends In Low Places is a comedic exploration of the hottest and dumbest trends of the day. Your intrepid hosts Mike and Michael – joined by friendly experts – explore social trending topics, current events and the modern era's insatiable hunger for celebrity deaths. If you're in desperate need for unqualified analysis of our world's most pressing issues, these are the guys for you.
Episodes
Thursday Jun 13, 2019
Thursday Jun 13, 2019
This week, the boys are finally back and up to all their nasty old tricks. Mike considers the ethics of taxing a dog, Michael locks his smartphone forever, and Jesus tells us the new wages of sin. Hint: it's poop.